Worried about leaving the house for a mani-pedi appointment? Need to pamper yourself to relieve some of the stresses of everyday life? Want to have me time without worrying about the time? Here are 5 reasons to book that mani-pedi today.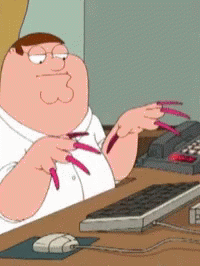 Manicures and pedicures keep your nails healthy
Your hands and feet put in the most work in your day-to-day routine. From working all day to tidying up at home, they're exposed to several factors in your environment. What better way to show love for them than by booking a mani-pedi session and getting that much-needed me time? Regular manicures and pedicures promote nail health by preventing your nails and cuticles from cracking and drying. Through our services, you can say goodbye to dead skin cells and make way for softer hands and feet.

At-home nail services save you time and energy
Going to a nail salon, waiting for your turn, and then going back home in those awkward flip-flops take up a significant amount of time and energy in your already busy day. More so, with the health risks posed by leaving your home nowadays, home service mani-pedis are more convenient than ever. That's where we come in! You don't have to leave your house to get great-looking nails. You don't even have to leave your bedroom if you don't want to! With just a few taps on your phone, you can schedule a service with our expertly trained nail technicians without leaving the comfort of your home.

Mani-pedis relieve stress
Let's face it. Living in the modern age really takes its toll on you, so taking the steps to make sure that you're well-cared for is just as important as anything else. Mani-pedis promote comfort and help you manage your stress. Not only do our services help you kick back and relax, they also give you a confidence boost from knowing that your nails look and feel great. In partnership with Happy Skin Cosmetics®, we have a wide range of nail polish colors that you can choose from. You also have the option to use your own nail polish if you have a specific color or brand that you want from your collection.

Our nail services prevent infections and dirt build-ups
Your hands and feet are more exposed to dirt and bacteria than other parts of your body. Because of that, it's important to pay attention to how you care for them. One way to avoid nail infections is by getting regular manicures and pedicures from trained professionals. Not only do they use sterilized tools for your safety, their work also helps prevent infections and dirt build-ups in your nails. With well-maintained nails, the chances of developing infections are greatly decreased.

We take your health and safety very seriously
We take your health and safety very seriously, so our nail technicians follow strict hygiene protocols as advised by the Department of Health. Our nail technicians only use high-quality tools that are sterilized before and after every session. We require them to wear gloves, face shields, and face masks to ensure your safety and theirs. They're regularly checked for any health symptoms. For good measure, we also record their daily body temperature, as displayed in the GoodWork app.
GoodWork.ph is the Philippines' #1 app for home services. We connect you to service providers all over Metro Manila, including expert nail technicians who can bring life and color to your nails, in the comfort of your own home. Book a nail service with GoodWork today!